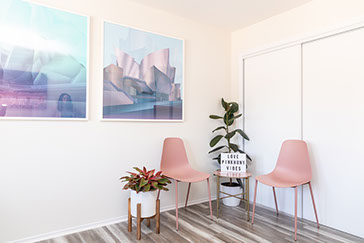 MY MISSION
With the highest quality skill and products, pink huny empowers all peoples by creating a body positive and safe space.
Using hair removal with sugar paste my goal is to reach as many souls as I can, to enlighten and encourage along their life journey.
that sticky icky icky…
Sugar paste contains sugar, lemon juice, and water. Warmed gently to create a toffee consistency to allow for easy application using gloves.
Sugar paste is water soluble, so if we get it anywhere we don't want it, it's an easy clean up!
A swift application is what it takes to allow the hair to be removed by the root and exfoliate the skin gently with out any intense heat or artificial ingredients.
SERVICES
Lower Body
Brazilian 12+ weeks

Full Front and back, option to leave a little on the front. 3 months since your last brazilian, or if you've never had this service before.
Brazilian 8-12 weeks

Full clean up in the front and back, option to leave a little on the front.
8-12 weeks since your last brazilian
Brazilian 0-8 weeks

Full clean up of the front and back, option to leave a little on the front.
0-8 weeks since your last brazilian
High Bikini

Clean up around the panty line and between the cheeks.
Basic Bikini

Clean up around the panty line.
Buttocks

Clean up of the booty cheeks.
Full Legs


Hip to toe
Half legs


Hip to knee or knee to toe!
Inner/Back of thigh


Clean up of the inner and back of the thighs.
​
Body packages are available at full price.
Facial packages are available with a slight discount.
Sorry I do not offer men's services.
**Prices do not include tax.
FAQS
What is Sugar paste and how does it compare to regular Wax?
Sugar Paste is made from carefully cooking Cane Sugar, Lemon Juice and Water to a candy texture. It is completely edible until used!
Also Sugar has a natural antimicrobial component that can ward away bacteria.
Wax is a petroleum product, it can grow bacteria, and can easily be contaminated by double dipping.
Many clients have sworn that sugaring hurts less than traditional waxing!

How do you use Sugar Paste?
Using Nitrile gloves, I skillfully removed a ball of paste and apply it to dry powdered skin.
Once the Sugar Paste gets too thick to use, I simply throw it away with the glove.
If I need more to finish the service I replace my glove and grab some more, this ensures NO double dipping!

How long does the hair need to be?
Ideally the longer the better, so after shaving 2-3 weeks growth is best.
After trimming, 1-2 weeks is usually enough!
The hair needs to be at LEAST the length of a grain of rice (¼ inch).

Can I be sugared if bleeding or pregnant?
Absolutely yes! The only risk is the body can be more sensitive.
I can work around the use of a tampon or a cup, no problem!
Also I take extra time and make sure you are comfortable, and the back of my bed can be raised to create a more comfortable experience if pregnant.
What if I have sensitive skin?
Sugar Paste is PERFECT for sensitive skin. As it does not adhere to the skin, rather just sticks to the hair! So there is usually a bit of pink skin for an hour or so after but it reduces quickly!
Lots of sensitive clients have reached out after, saying how they aren't tender or experiencing a burning sensation compared to a regular wax!

How do I prepare for my sugaring service?
I always ask clients to exfoliate with an appropriate scrub (not a mitt or luffa as they can contain bacteria) 24 hours before.
No lotion, or oils on the skin the day of, and wash the skin with gentle cleanser.
Please eat something at least 2 hours before service, and hydrate after.
Sugaring sunburned skin, or broken skin is not possible.

How do I take care of my sugared skin?
Wait 24 hours before working out, swimming, or sunbathing.
Exfoliate 24-48 hours after the service and then daily moving forward, this eliminates 90% chance of getting ingrowns and dry skin.
Apply a gentle aloe based lotion, or skin oil daily to keep the skin supple and hydrated.

DISCLAIMER
Please consider that hair removal may cause adverse reactions to the skin. If you have any current skin irritations, they may worsen after service. Please be up front about anything at each appointment so we may lesson the risk of further reactions. When you are on your cycle, your skin may be more sensitive. Make sure to eat before each appointment to lesson the adrenaline response. Applying makeup after any face service may cause blemishes.
> BOOK NOW
100% NATURAL HAIR REMOVAL
Upper Body
Full Arms


Shoulder to wrist. Option for the outer hand and fingers.
Half arms
Elbow to wrist, Option for the outer hand and fingers.
Underarms


Clean up of the underarms.
Abdomen


Hips to ribs and everything in between.
Women's lower back


Top of buttocks to mid back.
Women's full back


Shoulders to hips. Option to add lower neck.
FacIAL SERVICES

All services include tweezing to clean up any stubborn hairs.
Full Face


Eyebrow, cheeks, sideburn, upper lip, chin.
Eyebrows


Shape and clean up.
Upper Lip


Clean up of the upper lip. Option to add nostrils.
Chin


Clean up below the lips. Option to add neck.
Face Cheeks/sideburns.
Clean up of the full cheeks and jaw line.
Facial Packages
Eyebrow, Upper Lip and Chin
Eyebrow and Upper Lip
Upper Lip and Chin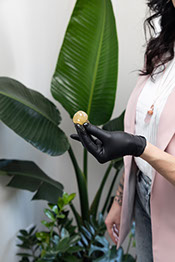 60$
50$
40$
35$


30$

15$

75$

45$

20$

CONTACT
hannah phillips
w/ pinkhuny.com
e/ pink.huny.sugaring@gmail.com
99 Stamford St, Breslau, ON N0B 1M0